Lake Cumberland Blues Harbor Fest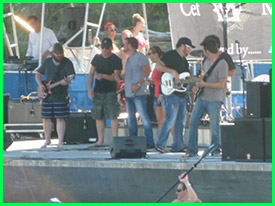 The 2nd Annual Lake Cumberland Blues Harborfest gets underway June 20th out on the water between Lake Cumberland State Dock and Jamestown Marina.

What is the Lake Cumberland Blues Harborfest? For the last five years, State Dock held the Blues, Boats and BBQ fest on the marina. In addition, State Dock also held a Country Harborfest out on the water.

Both events have been such a big hit, State Dock decided to join forces with Jamestown Marina and combine the two events into one Mega, on-the-water, all-day, musical extravaganza!
So put some drinks in your cooler, gather all your friends on your boat and come check out one of the best blues show you are going to hear!

Located just outside the no-wake zone between State Dock and Jamestown Marina will be a floating stage or "the party barge" as some know it with some of the best blues acts in the area rotating as the day progresses.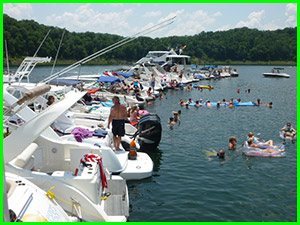 This event is one of the most unique musical setups around. There's not a bad seat in the house as the harbor area makes for a perfect environment for relaxing on your boat and great music all day.

Of course, no festival would be complete without some great food. The State Dock Grill and Jamestown Cafe are both within a few minutes of the harbor. Go grab some lunch or wait for dinner. Either way, the smell of some great steaks and burgers will be too tempting for anyone!
The music starts Saturday at 12 noon and will go until roughly 5:15 pm with each band playing for about 45 minutes. Unlike past blues fests, this event is absolutely free.

Call State Dock, 270-343-2525 for more information.

* We ask that all patrons to the Blues Fest be 21 years of age or be accompanied by an adult.
2015 Lineup:

Click on the bands to go to their websites

Saturday, June 20th.

Visit us on Facebook:


Visit our homepages at: